1-minute fatloss tip for this week…
———————————————————————-|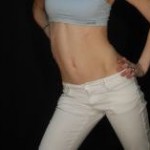 Got a minute?
That's all I need to share Jon Benson's first of many video-based 1-minute fatloss tips.
Go here for the first of many….
His new design is something to see too.
He will be posting his weekly live 1-minute video, tons of new features… even a "diet quiz" if you care to test your fatloss knowledge.
Plus his main presentation: "1 Tip To A Flat Belly!"
Enjoy!
Viola

Related Blogs